The University Ombudsperson
The University Ombudsperson
Announcement
The Ombudsperson´ Office at the Complutense University of Madrid can not provide you with general information, for this reason if you are lookingo for solving your doubts properly, you should send an email to the following email address informacion@ucm.es or call to the telephone number +34 914 52 04 00.
In other case, if you consider that your rights could had been infringed at this University don´t hesitate to contact us.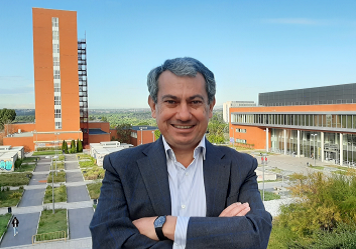 Rafael Valeriano Orden Jiménez
Welcome to the page of the Ombudsperson at the Complutense University of Madrid. Here you can find out about the position introduced by the Organic Law of Universities and stated in our Statutes, whose mission is to protect the rights and liberties of Professors, Students and Administration and Services Staff.
Information about the Ombudsperson

What is the Ombudsperson?; What does the Ombudsperson do?; Who can become Ombudsperson?; What matters can the Ombudsperson NOT investigate?

Recommendations

Recommendations to University Authorities

Reports

Reports created from queries made by members of the University Community

Annual Statements

Statements from academic years

Regulations

Regulations of the University Ombudsperson. UCM Statutes. Organic Law of Universities. Compensation Tribunals. Student Statutes