[...]
Vice-Rector for Student Affairs
Vice-Rector for Student Affairs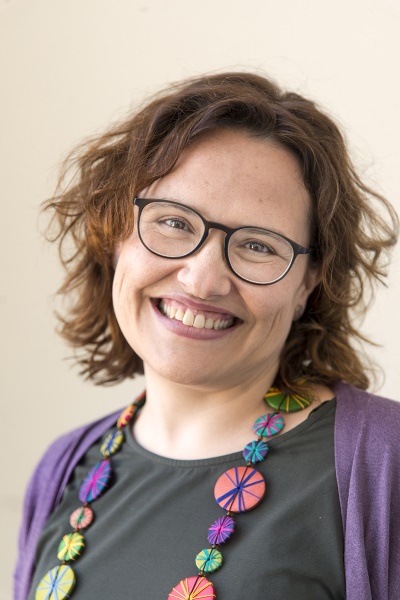 Vicerrectora de Estudiantes
Edificio de Estudiantes. Avda. Complutense, s/n. Ciudad Universitaria. 28040 - Madrid

91 394 1881 / 91 394 7197
Currículum
Rosa M. de la Fuente Fernández is a contracted Professor at the Faculty of Political Science and Sociology of the Complutense University (2011-present). Doctor in Political Science (2005) with European Doctorate Mention and Extraordinary Doctorate Award, thanks to a FPU Grant from the Spanish Ministry of Education. She has been a Postdoctoral Fellow at the Centre of Latin American Studies, University of Cambridge, UK (2005), and has carried out research stays at the University of Westminster, UK (2015), at CIESAS-Sureste, Chiapas, Mexico (2002 and 2001), and in the Department of Geography at the University of Guelph, Canada (2000).
She has carried out university management tasks, as Advisor to the Vice-rectorate of Innovation (2013-2015), Coordinator of the Virtual Campus of the Faculty of Political Science and Sociology (2010-2012) and member of the Board and Quality Commission - among others - of the Faculty of Political Science and Sociology (2010-2018).
Her teaching work is mainly linked to postgraduate studies as a lecturer in the Doctorate Programme in Political Science and International Relations, the Erasmus Mundus Four Cities Master's Degree (http://www.4cities.eu), and the I Master's Degree. Contemporary Latin American Studies (www.ucm.es/amelat), which she has also coordinated from 2012 to 2019. She has also taught, among others, the following subjects: Political Geography, Urban and Territorial Policies and Identity and Territory.
In addition, she is part of the Research Group UCM, Space and Power (https://www.ucm.es/espacio-y-poder), and her research has focused especially on the relationships between identity, politics and social space, being her objects of study in Latin America the processes of articulation of demands for autonomy and territorial rights of indigenous peoples and local government in complex multi-ethnic contexts, and in Europe, migration and political identities, cross-border cooperation and cooperation decentralized and networked. In recent years, he has addressed, in different competitive and networked research projects, transformations in urban policies, urban governance and city models, in the context of globalization with special attention to the case of Madrid.