[...]
Vice-Rector for Academic Planning and Teaching Staff
Vice-Rector for Academic Planning and Teaching Staff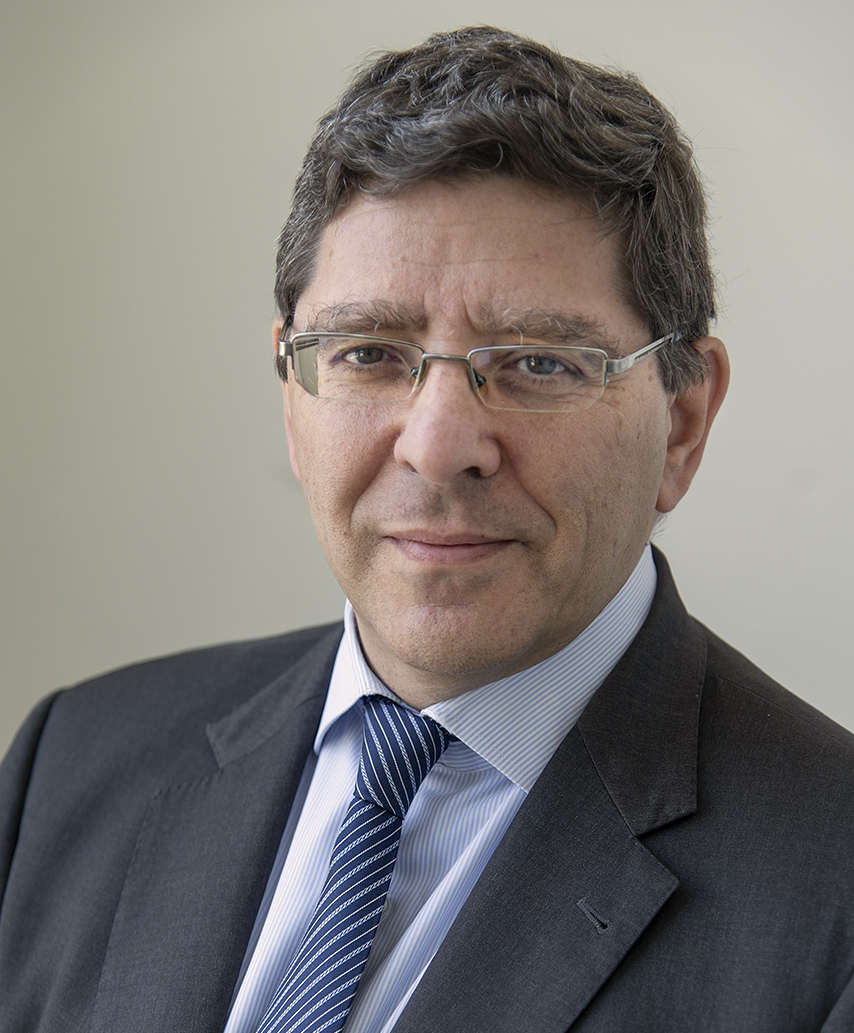 Vicerrector de Ordenación Académica y Profesorado
Avenida Séneca, 2. 4ª planta. 28040 Madrid

91 394 3540 / 91 394 3539
CURRICULUM
Julio Banacloche Palao is Professor of Procedural Law at the UCM (since 2007). PhD in Law (1995). Degree in Philosophy and Educational Sciences (1994). Degree in Political Science and Sociology (2008). Five six-year research periods recognised by the CNAI (1993-1998; 1999-2004; 2005-2010; 2011-2016; 2017-2022) and five five-year periods of teaching merit (1993-1998, 1998-2003, 2003-2008 and 2008-2014, 2014-2019). His area of research has focused on voluntary jurisdiction, procedural reforms linked to procedural efficiency, procedural instruction and civil remedies.
He has been Principal Investigator in five competitive Research Projects, and member of several Research Groups, being currently in force "The future criminal procedure and Article 24 EC: right of defence in the investigation, presumption of innocence and accusation trial, and citizen participation (accusations and jury)". He has published eight books exclusively, forty book chapters, forty-five articles in specialised journals, and numerous comments on jurisprudence and articles in the press.
Permanent member of the Fifth Section of the General Codification Commission. Member of the ANECA Advisory Committee (since 2017). Cross of Honour of San Raimundo de Peñafort.
COMPETENCIES
1. The Office of the Vice-Rector for Academic Planning shall be responsible for matters relating to academic policy and the teaching staff.
2. Within the functional scope identified in the previous section, the Vice-Rector's Office for Academic Organisation shall draw up proposals for strategic lines of action.
3. The Vice-Rector's Office for Academic Organisation shall carry out the following activities and shall exercise, by delegation, the specific powers detailed below:
a) The presidency of the Academic Committee of the Governing Council.
b) The configuration and development of the University's teaching staff policy, including the drawing up of a document on the Teaching and Research Staff.
c) The exercise of the functions attributed to the Rector in relation to the legal regime of the Teaching and Research Staff, including access, leave and leave of absence, credit exemptions, administrative situations, changes of assignment to department, area or centre, and the academic, remuneration and disciplinary regime, with the express exception of the power to impose disciplinary sanctions on teaching staff.
d) Participation in the negotiations with the bodies representing the Teaching and Research Staff.
e) The granting of teaching permits to teaching staff, excluding those of the University Teaching Centres attached to the Complutense University of Madrid.
f) Organisational decisions affecting the University and Associated Hospitals insofar as they fall within the competence of the University.
g) The appointment and regime of the different academic collaboration figures.
h) The resolution of administrative appeals in matters within its competence.
i) The decision to terminate proceedings for financial liability in matters within its competence.
j) The decision to terminate ex officio review proceedings in matters within its competence.
k) Any other powers attributed to the Rector that are delegated within the functional scope of this Vice-Rectorate.